Drive-It™ Drive Pin Anchor
Type 304 Stainless Steel Pin
This pre-assembled two -piece drive pin anchor is comprised of a corrosion resistant zamac alloy anchor body and a steel or stainless-steel drive pin. This anchor is easy to install and ideal for light-duty and tamper-resistant applications.
Downloads / Tech Flyer
Materials / Finishes
Body: Zamac alloy anchor
Pin: Zinc-plated carbon steel or type 304 stainless steel
Features and Benefits
High-grade carbon steel pin eliminates bending when installed
Type 304 stainless steel pin provides additional corrosion resistance
Tamper-resistant
Easy to install
Installation
Part Numbers
Catalog Number
Anchor Size
Drill Bit Dia.
Box Quantity
Carton Quantity
DNS1410
1/4 x 1
1/4
100
1000
DNS1411
1/4 x 1-1/4
1/4
100
1000
DNS1412
1/4 x 1-1/2
1/4
100
800
DNS1420
1/4 x 2
1/4
100
800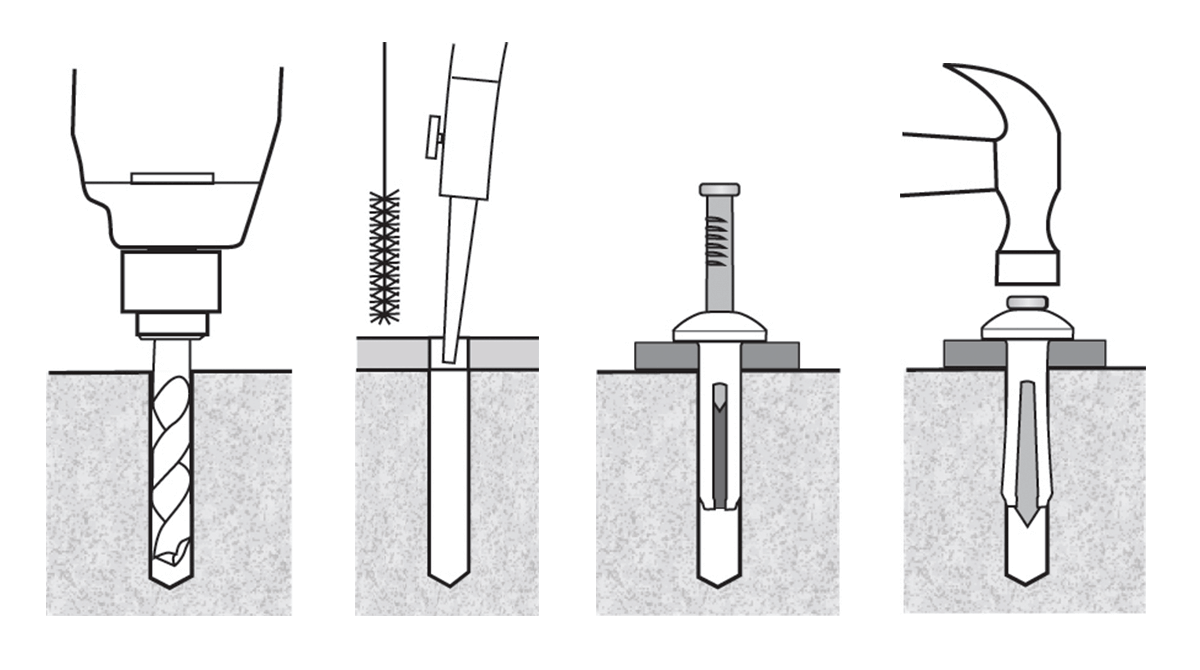 Drill the hole perpendicular to the work surface at least 1/4" deeper than the calculated embedment depth. Clean the hole using compressed air and a nylon brush.
Insert anchor assembly through mounting holes in fixture and into anchor hole. Tap gently until head of anchor body is set tightly against item to be fastened. Gently hammer pin flush to expand body. Do not over-drive nail into body as this could damage the anchor.
NOTE: Always wear safety glasses. Follow drill manufacturer's instructions. Use only solid carbide-tipped drill bits meeting ANSI B212.15 diameter standards.