OEM's
Original Equipment Manufacturers have long recognized that packaging TOGGLER® anchors with their products adds value for their customers and increases their sales: Their products stay safely fastened where their customers install them, and their customers know that installation will be fast, easy, and secure. We assist with art for installation instructions and have decades of experience shipping to manufacturing facilities around the globe.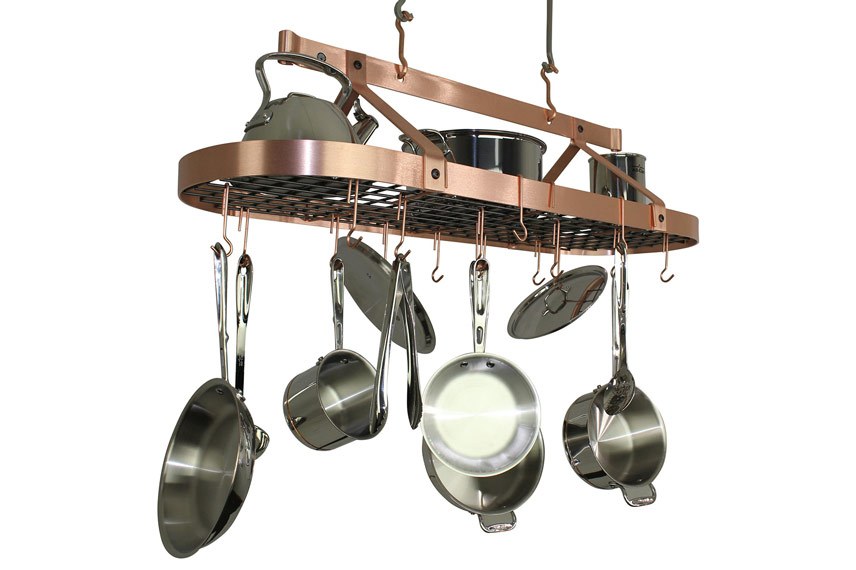 Case Study
Enclume Design Products appreciate the benefits of packaging our SNAPTOGGLE anchors with Enclume's superior line of pot racks, including their Rack It Up! model is shown in this video clip:

"Thanks again for your amazing drywall anchors—they have completely changed the perception of pot racks as 'hard to install' and caused renewed excitement about our brand.

"By the way, we now use your toggles on ALL Enclume products, including our flagship Premier and Decor models..."

Watch this short video to see Enclume install a pot rack and test the holding power of our SNAPTOGGLE Heavy-Duty Toggle Bolt.
Distributors
If they are not already part of your product range, add incremental profits to your bottom line. Make sure you're stocking TOGGLER® & Wej-It® High-Performance Anchors. Contact our sales department right away via phone at (203) 857-2200 ext. 101 or from the Contact page.