Single Expansion Shield
Our Single Expansion Shield anchor is corrosion resistant. The expansion cone is drawn into the anchor body as the machine bolt is tightened, and holding power is unaffected if bolt is removed and replaced.
Downloads / Tech Flyer
Materials / Finishes
Features and Benefits
Entire fastener is corrosion-resistant
Bolt can easily be removed during service work without replacing the anchor
Accepts machine screws
Suitable for use in normal weight and lightweight concrete
Installation
Part Numbers
Catalog Number
Drill Bit Dia.
Thread Size
Anchor Length
Box Quantity
Carton Quantity
SES14
1/2
1/4 - 20
1-5/16
100
1000
SES56
5/8
5/16 - 18
1-1/2
50
500
SES38
5/8
3/8 - 16
1-1/2
50
500
SES12
7/8
1/2 - 13
2
25
200
SE558
1
5/8 - 11
2-5/8
25
200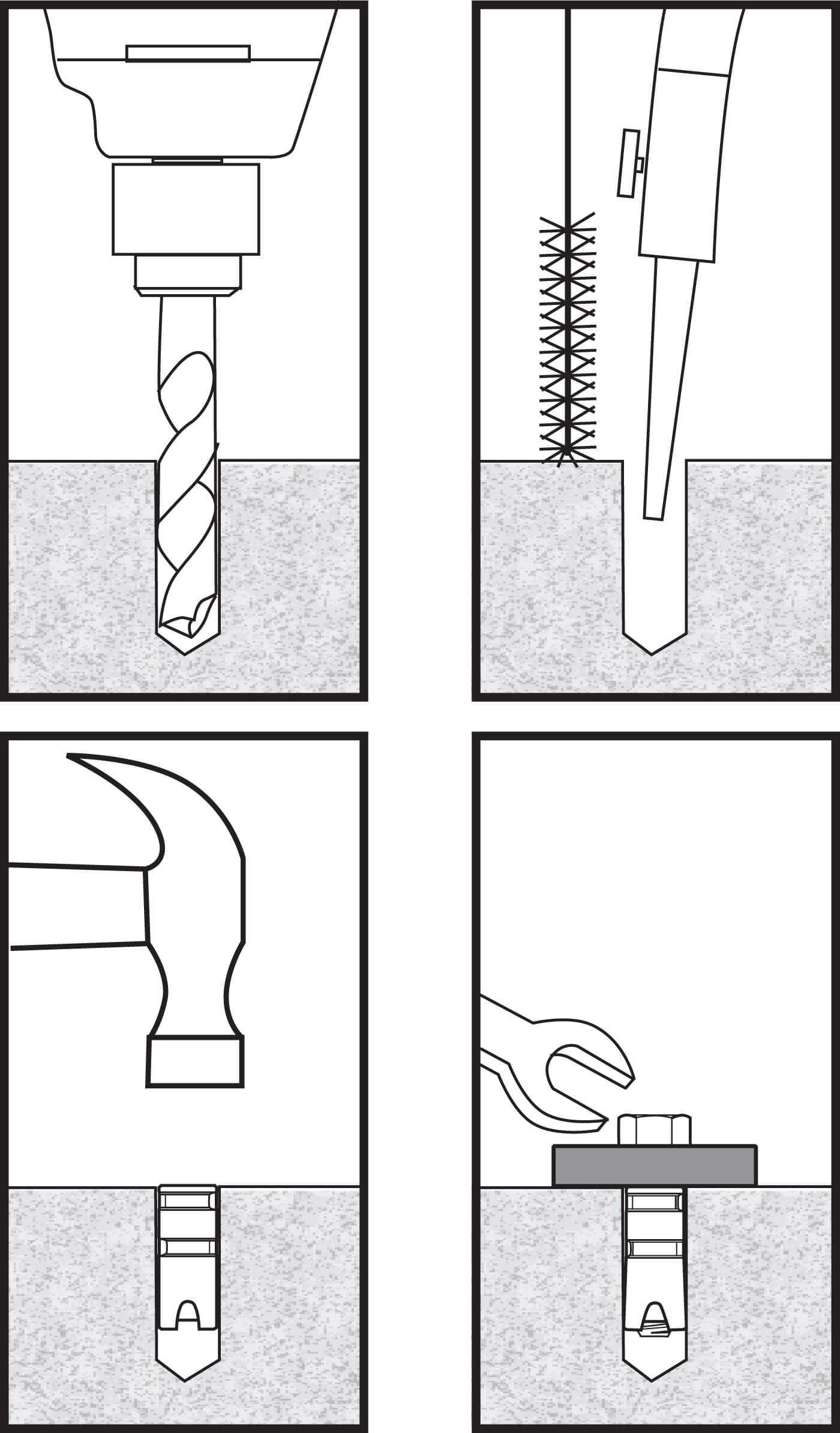 Drill hole of recommended diameter (slightly deeper than length of shield).
Clean the hole using compressed air and a nylon brush.
Install shield flush with surface of hole threaded side down. Double shield should be flush to slightly below masonry.
Place fixture. Insert machine bolt through fixture into shield and tighten.
Single:To determine length of bolt: thickness of fixture plus length of shield, equals length of bolt
Double: A deep setting increases holding power of masonry. If desired, place a pipe sleeve between shield and fixture being attached.
NOTE: Always wear safety glasses. Follow drill manufacturer's safety instructions. Use only solid carbide-tipped drill bits meeting ANSI B212.15 diameter standards.