Double Expansion Shield
Our corrosion-resistant Double Expansion Shield anchor is recommended for anchoring into base materials of questionable strength. The expansion cones at each end of the anchor are draw in as the machine bolt is tightened, ensuring a consistent and even expansion along the entire anchor.
Downloads / Tech Flyer
Materials / Finishes
Features and Benefits
Eliminates high-stress points that can be detrimental in medium-hardness materials
Expands fully for high gripping power
Ideal for static, vibratory and shear loads where the joint is subject to side pressure of vibration
Bolt can easily be removed during service work without replacing the anchor
Installation
Part Numbers
Catalog Number
Drill Bit Dia.
Thread Size
Anchor Length
Box Quantity
Carton Quantity
DES14
1/2
1/4 - 20
1-3/8
100
1000
DES56
5/8
5/16 - 18
1-5/8
50
500
DES38
3/4
3/8 - 16
2
50
400
DES12
7/8
1/2 - 13
2-1/2
25
200
DES58
1
5/8 - 11
2-3/4
25
200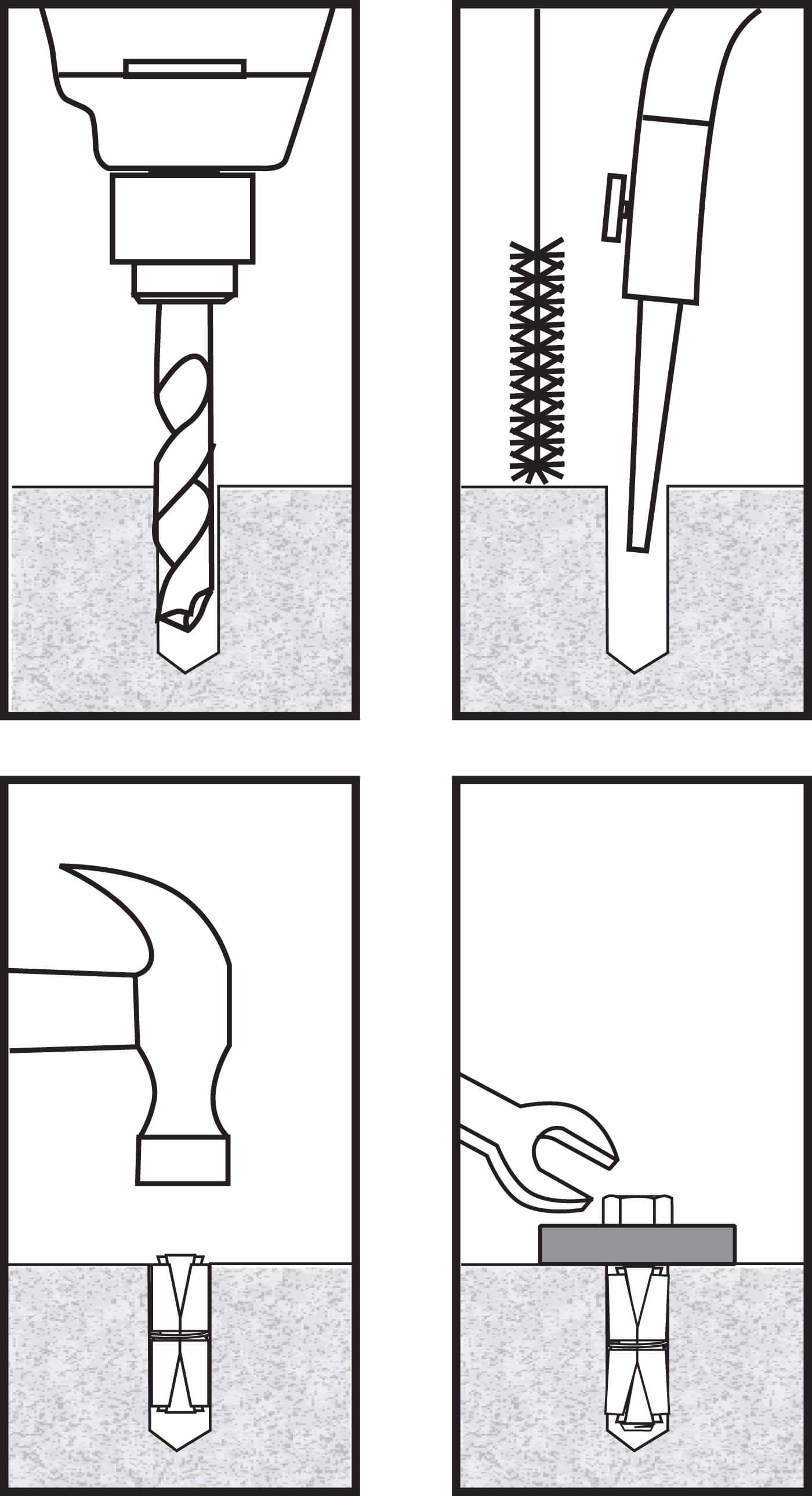 Drill hole of recommended diameter (slightly deeper than length of shield).
Clean the hole using compressed air and a nylon brush.
Install shield flush with surface of hole threaded side down. Double shield should be flush to slightly below masonry.
Place fixture. Insert machine bolt through fixture into shield and tighten.
Single:To determine length of bolt: thickness of fixture plus length of shield, equals length of bolt
Double: A deep setting increases holding power of masonry. If desired, place a pipe sleeve between shield and fixture being attached.

NOTE: Always wear safety glasses. Follow the drill manufacturer's safety instructions. Use only solid carbide-tipped drill bits meeting ANSI B212.15 diameter standards.